Girls Football @ TTGDFC
Girls football has come along way since its introduction at Tea Tree Gully FC and we're proud to offer a career pathway for all female players, from Ausick through to Senior Women's. TTGDFC field teams in U9, U11, U13, U15, U16 & U17.5 plus 2 x Senior Women's teams in Div 2 & Div 2 Reserves.
The Female football program @ TTGDFC is kicking goals and continues to lead the way for female participation across the competition
Special recognition goes to the following players selected for State Academies, who's commitment and determination to the sport is truly commendable.

Under 18 girls – State Squad for 2023
Charli Hazelhurst (Norwood)

Under 16 girls – State Squad Selection List for 2023 - (Final Squad selection will be held next year)
Charli Hazelhurst (Norwood)
Kyah Jaffer (Norwood)
Lily Jaffer (Norwood)

Congratulations also goes to all players that made SANFL development squads. The Club is extremely proud of the achievements of our ladies, who are all leading by example and showing off the talent and skills coming out the Tea Tree Gully District Football Club.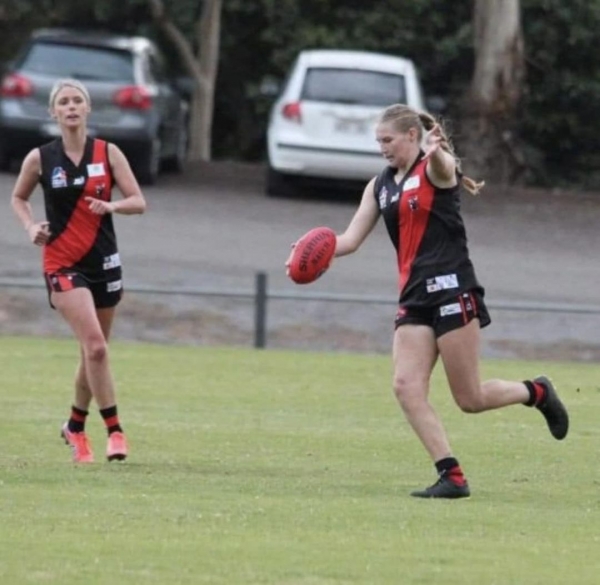 ~~~~~~~~~~~~~~~~~~~~~~~~~~~~~~~~~~~~~~~~~~~~~~~~~~~~~~~~~~~~~~~~
Have you heard....we're on the radio !
Listen to our Football Director, Gavin Turner talking all things Tea Tree Gully Juniors, plus hear from our U14's Coach, Dave Bartel, son Brodie, & Jai Hazelhurst promoting Breast Cancer Awareness by wearing pink socks in Round 2, then keep listening as Tilly & mum Kim Lloyd, plus Charli Hazelhurst from U15 girls discuss how far girls football has come, and stick around as Cazz Allen pumps up the inaugural Inclusive Team.....
Listen to it all here (SANFL Juniors Show 09.05.22)

~~~~~~~~~~~~~~~~~~~~~~~~~~~~~~~~~~~~~~~~~~~~~~~~~~~~~~~~~~~~~~
160 YEAR CELEBRATION - DAWSON O'BRIEN CUP
Modbury FC and TTGDFC celebrating 160 years of rivalry with the Dawson O'Brien Cup - 10 April 2022

It's been a long time since the Dawson O'Brien Cup has ventured out of the trophy cabinet, but with the collaboration of the MFC & TTGDFC Football Operations Teams, this tradition was revitalised on Sunday the 10th April 2022.

The Cup is a testimony to the support and sportsperson-ship displayed by both Clubs over their great 160 year history, celebrating this joint milestone together in 2022.

We thank Modbury FC for a fantastic day of games played in the true spirit of the game and wish them all the success both on and off the field.
~~~~~~~~~~~~~~~~~~~~~~~~~~~~~~~~~~~~~~~~~~~~~~~~~~~~~~~~~~~~~~~~~~~~~
Get involved and support our great Club
FUNDRAISING
TTGDFC Juniors have teamed up with AFL Max Club Fundraising this season to bring our junior members some great benefits on AFL Max programs booked online when using our Club code - GULLIMAX
For more information visit aflmax.com.au/club-fundraising/
COACHING and COACHING ASSISTANCE 2023
For all coaching vacancies please contact the Junior Football Manager for further information.
VOLUNTEERING IN 2023
Looking to lend a hand around the Junior or Senior Club in season 2023? Then we would love to hear from you.
We have a Volunteer Register that we're looking to fill with as many volunteers as possible, who can be available for as little as 5 minutes across the football season or for as long as a couple of hours. If you have capacity to lend a hand then get in touch the Junior President or Junior Secretary for more information.
Many hands, make light work...